Postal Services and Business Supplies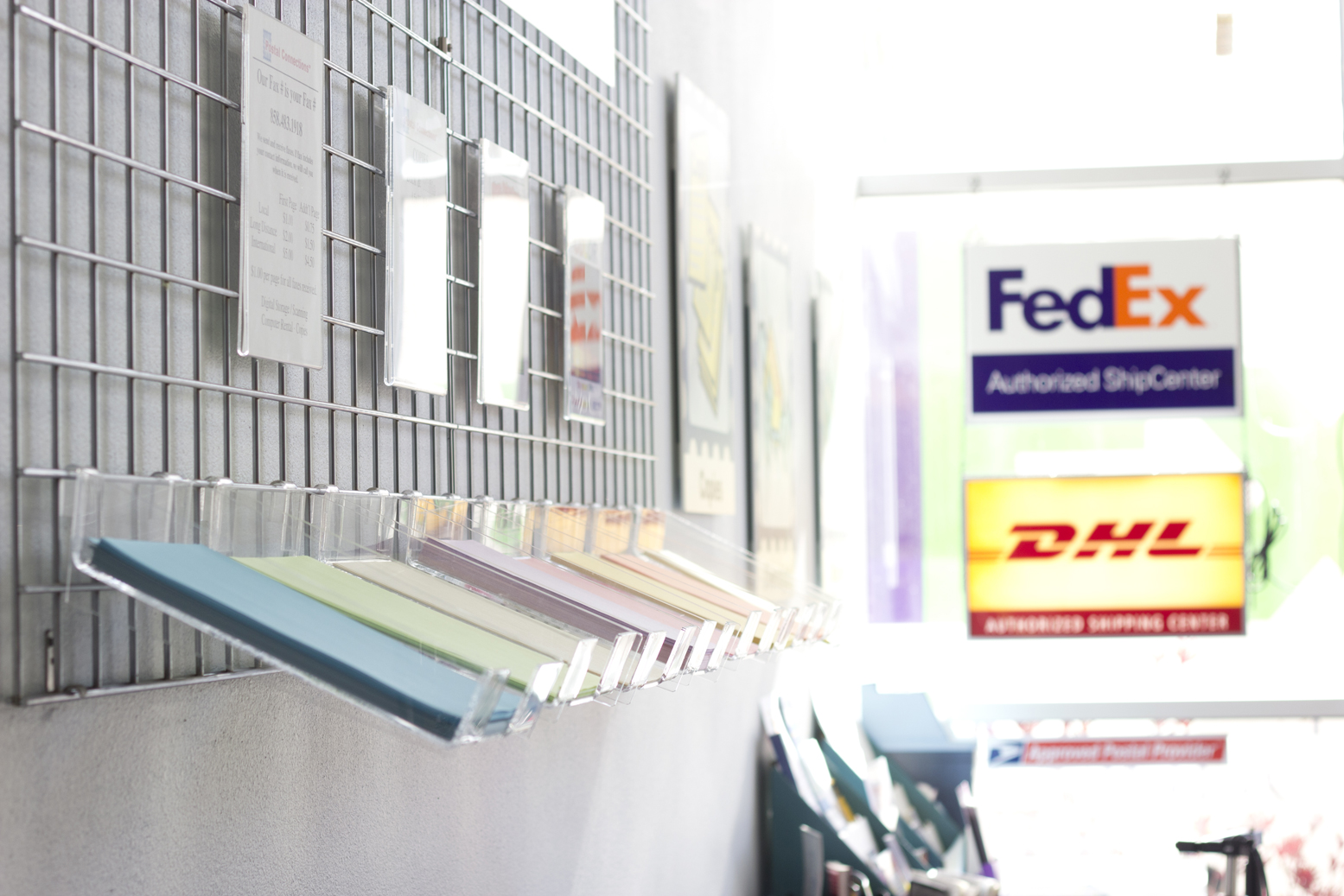 You know Postal Connections of America (or PCA) stores like ours because they sell a virtual cornucopia of goods and services. The basic suite of postal and business services includes:
Pack and ship anywhere in America or overseas
Copy and print services either in black and white or color, any quantity
Complete document presentation including sorting, stapling and collating
Mailbox rentals
Office supplies
Shredding
Notary public
Scanning and Faxing
However, because many of the PCA stores are so tied to their communities, they sell items and provide services based on community need or interest. For example, other products or services you might find at a Postal Connection store include greeting cards, key duplication, gift cards, local crafts and gifts, gift wrapping, prepaid credit cards, U-Haul rentals, passport photos, direct mailing, fingerprinting and many more.
Postal Connections and iSold It
Some PCA stores are also beginning to offer the iSold It service in their establishments. The iSold It stores have been around for a long time. They sell items on eBay for people looking to obtain some quick cash. The interesting thing about the iSold It stores is that they do all the work for the sellers. That means they write the description of the item, take photos of it, post it on eBay, monitor the auction, accept the money and ship the item. The store then sends the proceeds to the seller.
Typically, a $75 minimum item is what iSold It will sell. Teaming up with PCA gives each operation synergies as well as customer convenience.
About Postal Connections
Postal Connections of America is a long-established franchise operation. Stores are located many parts of the US. Make sure you contact us for postal services in Lancaster, Pennsylvania and other business items you might need. We just might have it for you!
For more information on Postal Connections of American, go to www.postalconnections.com.